"you can combine fixed phone numbers with mobile devices and computers.."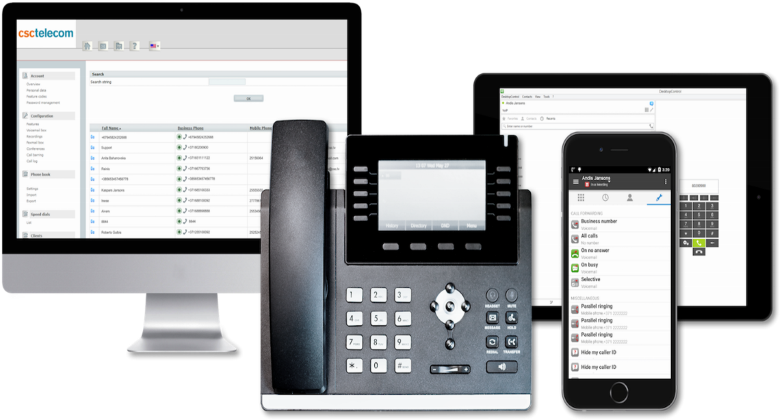 Related services:
Cloud PBX is a modern virtual phone central system
Businesses nowadays aim to be more flexible than ever before, and this includes telephony enterprises. While in the past, it was essential to have a local PBX, the trend is currently moving towards cloud-based solutions.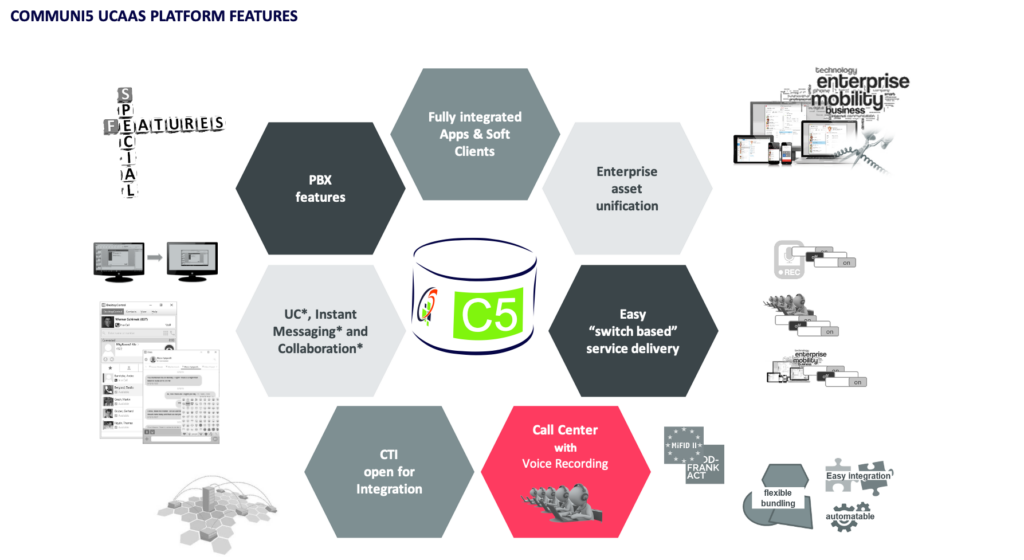 With this virtual phone central system in the company it is possible to simplify and improve the implementation of IP telephony solutions, their management and usage. Its main advantages are the effective distribution of incoming calls among employees, cost optimisation, simple connectivity and relocation of telephone devices among the office rooms, as well as management of the telephony system via the portal https://centrex.csc.lv. Depending on the needs of the business, the number of users can be reduced or increased. Without any capital investments – it is possible to provide IP telephony in the company without setting up any additional devices.
Telecommunications cost optimisation
No additional devices, servers and centrals should be set up in the office. In order to connect IP phones, they should be attached to the data cable. The IP telephony solutions are designed for companies that only have mobile phones, but have encountered the need for the distribution of incoming calls among employees.
Flexible solution for the company field
IP telephony provides an opportunity to adjust the telecommunication solutions for the specifics of the company and for each employee, thereby simplifying daily work and improving the work environment in the company. Distribute incoming calls, record calls, use voice mail and other available functionalities of the virtual central system
Statistics and precise information about work with customers
Obtain precise call statistics, evaluate the amount of time spent during work with customers and the efficiency of communication. You can use this information in planning further work and resources of your Sales Department.
Combining fixed and mobile phones as well as computers in a united system
With Cloud PBX, by using the application`s mobile and desktop control, you can combine fixed phone numbers with mobile devices and computers. Use the united corporative phone book in all devices, call manager function, make a parallel call on a fixed or mobile phone, as well as make calls from your computer in the case that you do not want to use your phone.
Reliability and quality
Data servers are located in a physically guarded LVRTC Data Centre, which provides safety and continuity of the service. As a service provider, CSC TELECOM is fully accountable for the safety of the virtual central system. CSC TELECOM offers IP telephony solutions of high quality, which are protected with Audiocodes SBC.