CSC TELECOM is Bitrix24 Gold Partner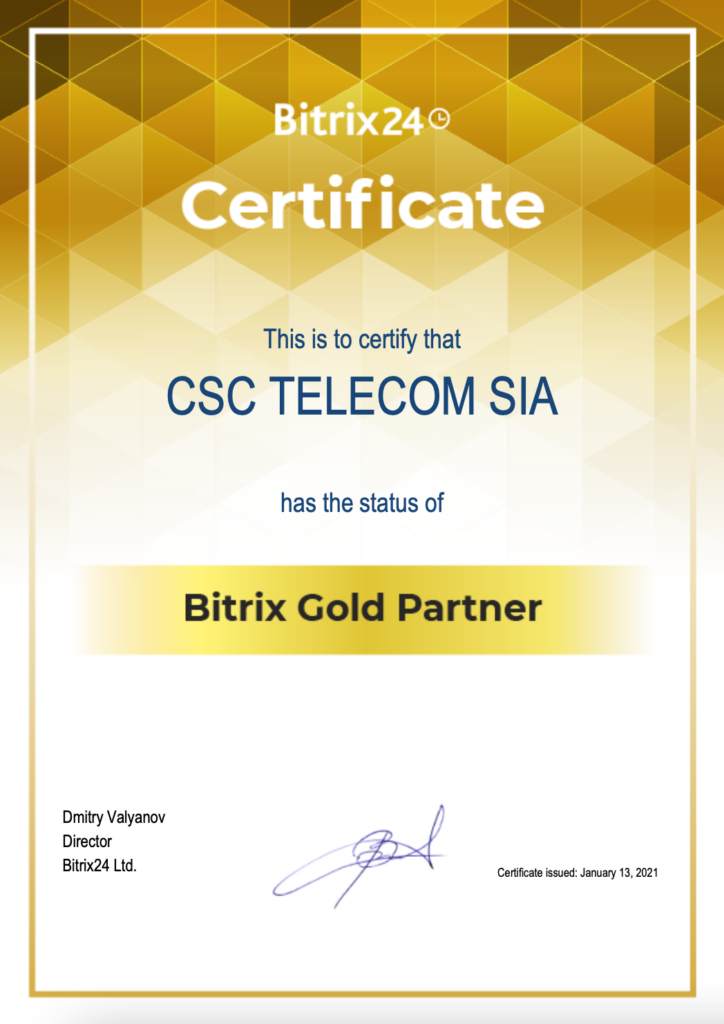 Related services:
CRM - SOLUTION FOR CUSTOMER RELATIONSHIP MANAGEMENT
CSC Telecom Bitrix24 solution provides a unified tool for customer management. Attract new customers and develop existing ones with convenient statistics on all customer transactions, calls, requests and incoming contacts. Keep documents, lists and call history in one place. Receive reports on the work of the Sales Department and the quality of its work.
ENSURE RECORD KEEPING
What happens if the Sales Department works without a record keeping system? Each manager works according to his/her views, records contacts with clients as it is more convenient for him/her: Excel spreadsheets, on paper, in a scheduler, some even rely on memory only.
Incoming calls or applications from the website are also not being recorded. It is not possible to assess how effectively the Sales Department works, whether incoming Leads are processed or work with existing customers is performed.
In addition, in cases where an employee falls ill or changes jobs, all of his contacts and transactions may be lost. All these problems can be solved by the Bitrix24 CRM module, which standardises and automates work with customers and record keeping.
WHAT ISSUES CAN CRM SOLVE?
Business process automation
kanban
Customer information management
Sales process management
Marketing management
Working time management
Document flow automation
Optimisation of internal company communication
Analytics capabilities
Integration with existing systems
Bitrix24 functionality and prices